JUVÉDERM HYALURONIC ACID FILLERS AT WINDSOR DERMATOLOGY
Juvéderm, the #1 selling face filler in America, helps millions of people achieve a more youthful, rejuvenated appearance. This cosmetic injection is a non-surgical solution that reduces fine lines and wrinkles that form as we age. It also restores facial symmetry and plumps up areas suffering from age-related volume loss. This advanced, Hyaluronic filler enhances facial features like the lips and cheeks. Juvéderm is FDA cleared and scientifically proven. When a skilled professional administers this type of HA injection, the treatment requires no downtime, and results are natural-looking.
If you want to renew and rejuvenate your appearance with Juvéderm, contact Windsor Dermatology. Schedule a complimentary consultation by calling 609-443-4500. Our skilled injection specialists can create the perfect treatment and help you achieve a more youthful, rejuvenated glow.
BENEFITS OF JUVÉDERM AT WINDSOR DERMATOLOGY
Fill in fine lines and wrinkles
Enhance and plump up lips during a lip augmentation
Lift and contour cheeks during a cheek augmentation
Smooths out scars
Restores facial volume and symmetry
Immediate, long-lasting results
Smooth, rejuvenated appearance
JUVÉDERM BEFORE AND AFTER*
Juvéderm's before and after images show how Hyaluronic acid fillers can rejuvenate the face. This filler reduces fine lines and wrinkles, restores facial symmetry, and plumps up areas suffering from age-related volume loss. As with any cosmetic treatment, results will vary.* However, the best and after pictures show what is possible when you receive Juvéderm injections at a reputable establishment.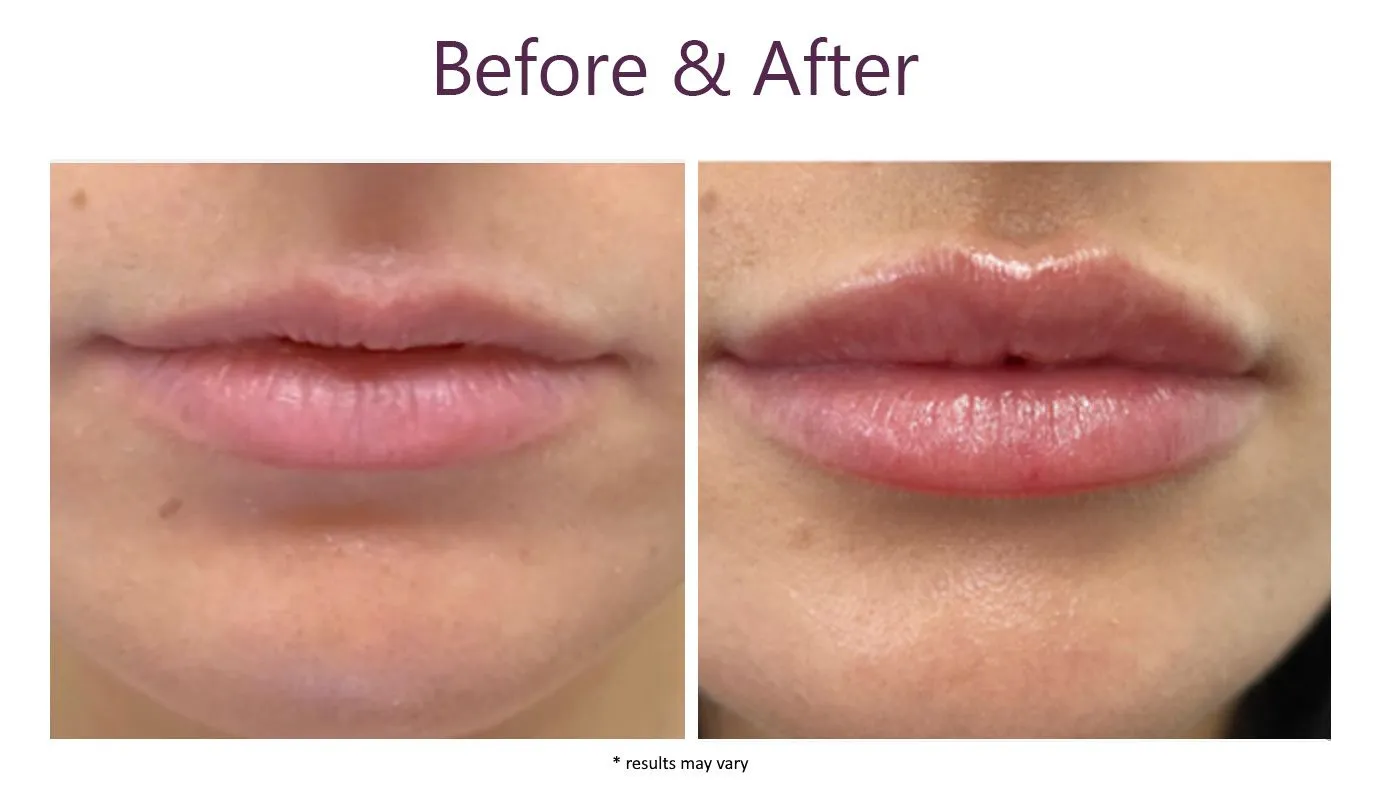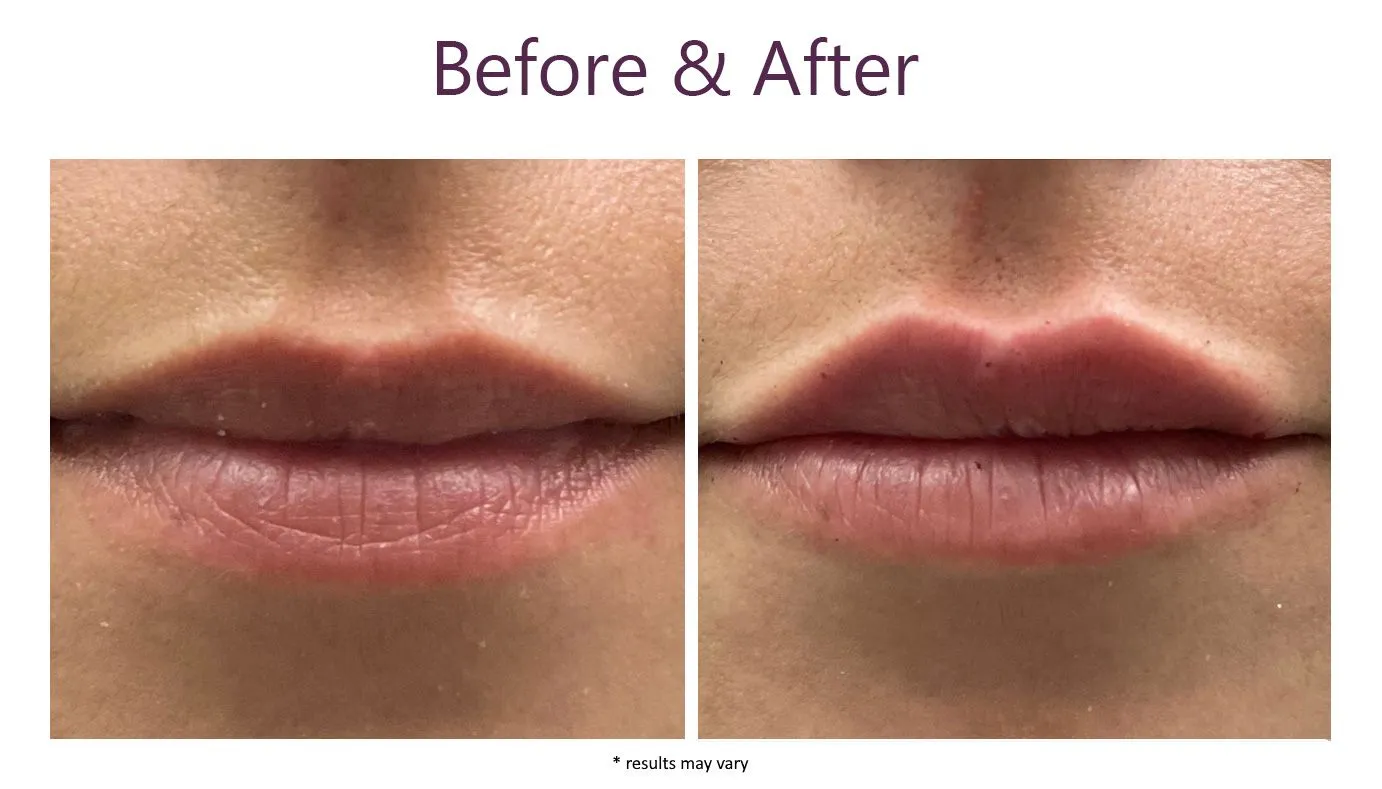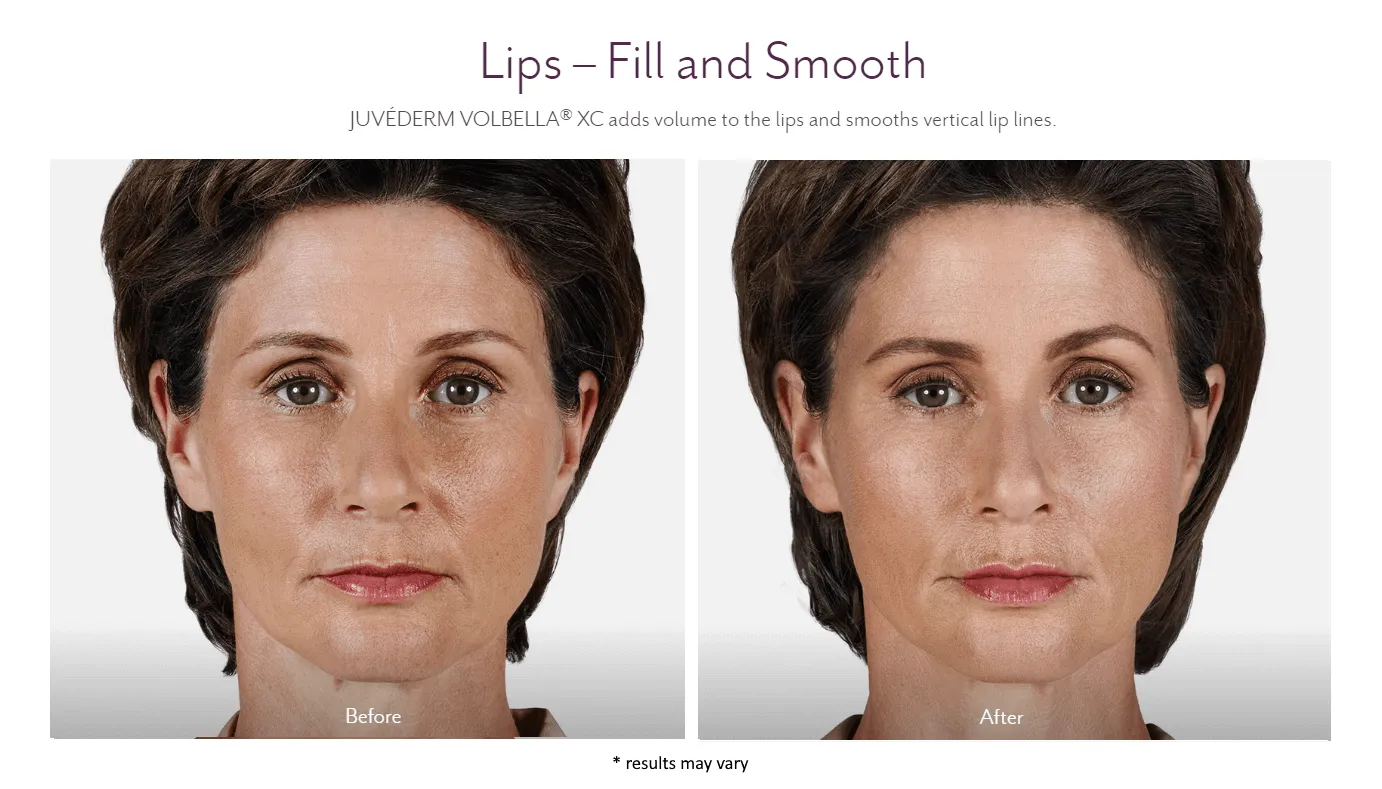 HOW DO JUVÉDERM FILLERS WORK?
Juvéderm is a cosmetic injection known as a dermal filler of facial filler. Its formula consists of a smooth, clear gel derived from Hyaluronic Acid or HA. HA is a substance found in the body that occurs naturally. It works alongside collagen and elastin to keep the skin plump and hydrated.
As the name suggests, dermal fillers are injections that are administered into the subcutaneous layer of skin. When injected, the substance fills in depressions and restores volume loss.
HA fillers can be used with Botox or similar neuromodulator treatments to achieve facial rejuvenation.
HOW LONG DO JUVÉDERM RESULTS LAST?
Facial fillers are temporary. Depending on the formulation used during your treatment, Juvéderm filler results last from 6 months to 2 years before the body naturally absorbs the filler.
WHAT CAN JUVÉDERM ENHANCE AND REJUVENATE?
HA gel used in Juvéderm fillers work underneath the skin, plumping up the area and pushing up depressions. This treatment can do the following:
Fills in acne scars
Fills in under-eye hollows
Softens glabellar lines
Softens nasolabial folds
Softens vertical lip lines
Lifts, contours, and restores volume to the cheeks
Enhances and defines lips
Volumizes pre-jowl depressions
THE COLLECTION LINE FROM JUVEDERM
JUVÉDERM® XC created to smooth marionette lines and parentheses lines (nasolabial folds.)
JUVÉDERM VOLLURE™ XC Created to soften parentheses lines (nasolabial folds) and wrinkles by restoring volume around the nose and mouth.
JUVÉDERM VOLUMA® XC Created to add volume to the cheek area to correct age-related volume loss.
JUVÉDERM VOLBELLA® XC Created to soften the appearance of vertical lip lines (known as smoker's lines or perioral lines.) Volbella also adds subtle volume to lips.
JUVÉDERM® Ultra XC Created to add fullness and plump lips and soft
JUVÉDERM SIDE EFFECTS
Juvéderm Hyaluronic Acid fillers are FDA cleared. This treatment totes an impressive safety profile. Juvéderm side effects are rare. However, some patients report experiencing mild effects, including redness, tenderness, firmness, bruising, swelling, and discoloration at the injection site. If Juvéderm side effects occur, they are mild and will go away within a few days. The best way to avoid side altogether is to select a reputable provider.
Windsor Dermatology is a premier Juvéderm provider in the Windsor, NJ, area. During your free consultation, you can discuss side effects with one of our skilled injection specialists.
HOW MUCH DOES JUVÉDERM COST?
The total Juvéderm cost will vary per patient. Individual cost depends on the treatment area and the formula used. During your consultation at Windsor Dermatology, you can discuss Juvéderm prices in detail with our staff. They customize treatment plans that achieve your aesthetic goals and at the most affordable price.
JUVÉDERM HYALURONIC ACID FILLERS NEAR ME
If you live in the Windsor area and want to learn how Juvéderm can help rejuvenate your appearance, contact Windsor Dermatology. We are a premier Juvéderm provider. In addition to offering Juvéderm, we also provide Volbella Vollure, Ultra XC, Volluma Ultra Plus, and Restylane Kysse.
Call us at (609) 443-4500 to schedule your free consultation and learn how to help you turn back the clock to achieve a more youthful appearance.