LASER TATTOO REMOVAL
Tattoo removal erases—or at least significantly fades—an unwanted tattoo. Tattoos are almost always removed with lasers, which selectively target and remove the ink without damaging the surrounding tissue.
Lasers deliver high-intensity energy to penetrate the epidermis (the outer layer of skin) and break up the pigment into smaller ink particles, which the body metabolizes and excretes. New lasers and lasering techniques have improved this process and its results.
Tattoo removal is becoming increasingly common. A 2015 Harris poll showed that 29% of Americans have at least one tattoo, compared to 21% in 2012.
Tattoo regret is also on the rise: The same survey showed that 23% of people with tattoos wish they could erase at least some of their ink, compared to just 14% in 2012.
WHAT IS PICOSURE
PicoSure – The first and leading choice for comfortable and convenient tattoo removal and skin revitalization treatments for wrinkles, acne scars and pigment like freckles, sunspots and discoloration.
PicoSure is the first of a new generation of aesthetic lasers that don't rely solely on heat to burn or melt away unwanted tattoo ink or melanin, the pigment that causes dark spots in your skin.
Instead, PicoSure engineers used cutting edge physics and medical science to help practitioners treat patients in a new way. Instead of building up heat, PicoSure delivers energy so rapidly (in trillionths of a second) that tiny particles that make up pigment and tattoo ink vibrate and shatter, without burning surrounding tissue. Less heat means less tissue damage and discomfort.
Even more impressively, PicoSure's revolutionary technology is designed to harness the body's natural healing processes to restore youthful skin in ways never before possible. Using proprietary Focus lens technology, PicoSure effectively converts the laser energy into gentle pressure waves that activate Cell Signaling, the body's natural communication processes and one of the most exciting medical discoveries in recent history.
HOW DOES IT WORK?
Lasers do not remove tattoos, your body does. Naturally. Let PicoSure help.
During treatments with PicoSure, PressureWave technology is used to deliver ultra-short pulses of specialized energy to targeted ink particles.
PressureWave™ technology in action.
These pulses are so rapid they cause a change in pressure that breaks ink apart into tiny dust-like particles. These tiny particles are then absorbed by the lymphatic system, a critical part of your body's immune system, and eliminated naturally.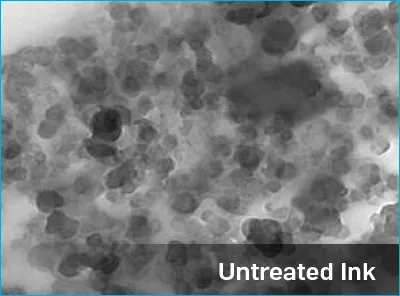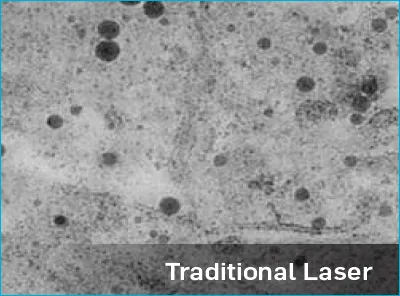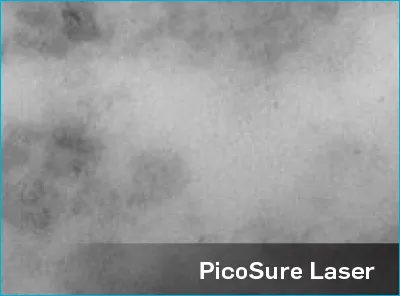 PressureWave is the secret behind tattoo treatments with the PicoSure laser. By delivering the ideal energy to the skin, PicoSure efficiently shatters tattoo ink and allows your body to remove it naturally.
WHAT DOES IT DO?
Ready to lose your tattoo? Do it better and faster with PicoSure
PicoSure is the world's first picosecond laser and the only advanced tattoo removal laser with PressureWave technology, which works with your body to remove unwanted ink. PicoSure delivers laser energy that specifically targets tattoo ink, resulting in the successful shattering of just the ink particles without harming the surrounding tissue.
PicoSure works effectively on:
Multicolored tattoos, including blues and greens
Hard-to-remove black ink
Stubborn, previously treated tattoos
BEFORE AND AFTER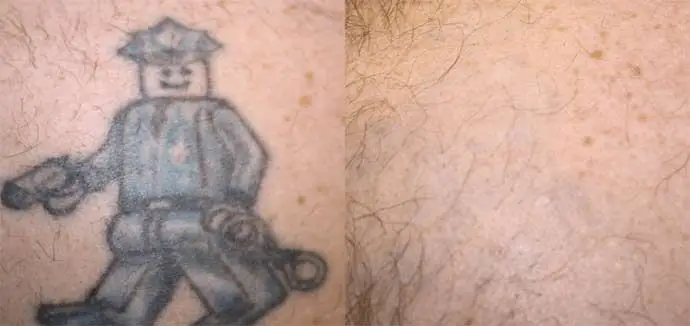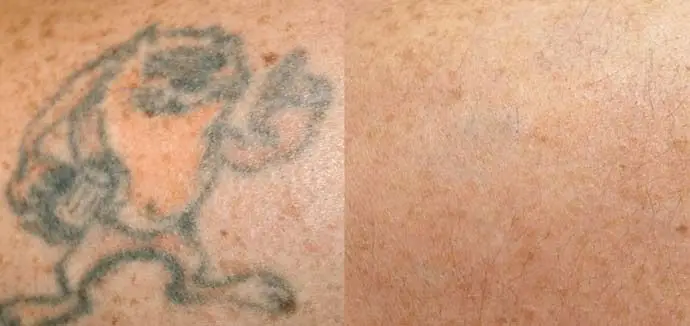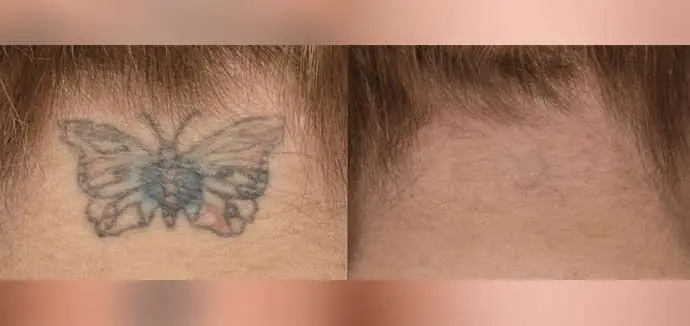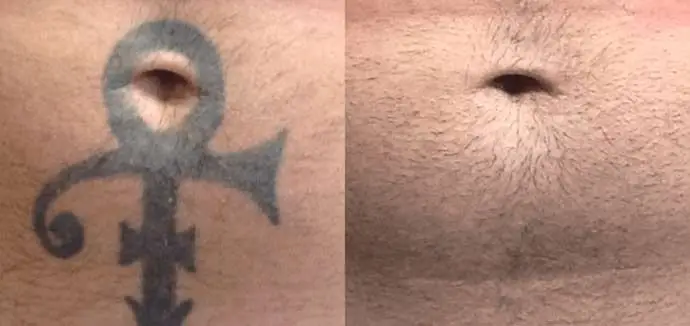 HOW DO I KNOW IF PICOSURE IS THE RIGHT TATTOO REMOVAL LASER FOR ME?
As the leading picosecond laser, PicoSure is able to treat all colors of tattoo ink on patients of all skin-types, so it's very likely that PicoSure could work for you! Plus, PicoSure has been shown to remove tattoos in fewer treatments so speak to your local provider to about a treatment plan that's right for you.
IS PICOSURE SAFE?
PicoSure's ultra-fast pulses and specialized wavelengths work together to minimize the amount of heat that is transferred. Less heat means less damage to surrounding skin and less risk of injury.
WHAT DOES THE PROCEDURE FEEL LIKE?
Because tattoo removal treatments use more energy, patients may experience more discomfort, but your treatment provider should be able to offer numbing cream or other aids to minimize discomfort.
HOW LONG DOES THE PROCEDURE TAKE?
Procedure time depends on the size of the area to be treated, and 10 minutes is common for average sized tattoo and skin revitalization treatments.
DO I HAVE TO AVOID THE SUN BEFORE AND AFTER THE TREATMENTS?
The sun exposes the skin to harmful radiation. To protect itself, the body produces extra melanin, causing the skin to tan. Since PicoSure targets melanin to remove excess pigment, a heavy tan may interfere with treatment. After laser treatments for removal of tattoos and unwanted pigment, the skin is more vulnerable to sunlight so minimizing sun exposure and use of sunscreen of SPF30+ is recommended.
HOW MANY TREATMENTS ARE NECESSARY?
For tattoo removal, the size, location and density of ink play important roles in how quickly clearance can be achieved, but 4-10 treatments* is common for modern tattoos. Your treatment provider will be able to evaluate and provide you with a personalized plan.
WILL THERE BE SCARRING?
PicoSure is designed with safety in mind and incidents of scarring are very rare. Tattoo removal treatments require more energy than skin revitalization and some patients may experience hypopigmentation (a lightening in skin color of the treated area) but this is usually temporary and normal skin is typically restored once healing is complete.
WHAT IS THE RECOVERY TIME?
Recovery times are dependent on the condition being treated and each patient's ability to heal. Typical treatment intervals are 2-6 weeks for pigmented lesions and 6-8 weeks for tattoo removal.