Matthew Halpern, M.D.
East Windsor, NJ Dermatologist
Windsor Dermatology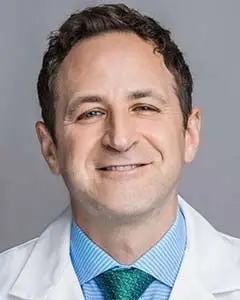 Board Certified Dermatologist
Dr. Halpern's practice is focused on the treatment of skin cancer via Mohs surgery. Mohs surgery is a microscopically guided technique used to treat skin cancers in cosmetically sensitive areas. Dr. Halpern is also a Fellow of the American Academy of Dermatology and a Fellow of the American College of Mohs Surgery. Dr. Halpern has performed over 10,000 Mohs surgery cases. He was Chief Resident of Dermatology at St. Luke's Roosevelt Hospital-Columbia University where he completed a two year fellowship in Mohs Surgery and Cutaneous Oncology. Dr. Halpern has won the Best of Main Line award in 2012, 2013 and 2014. He is one of the few Mohs surgery specialists in our region. Dr. Halpern enjoys running and playing tennis in his free time.
Education
Board certified in dermatology
Fellow of the American Academy of Dermatology
Fellow of the American College of Mohs Surgery
Education: Doctor of Medicine, Harvard Medical School
Internship in internal medicine: Lenox Hill Hospital, New York
Residency in dermatology: St. Luke's-Roosevelt Hospital, New York
Two-year fellowship in Mohs Surgery and Cutaneous Oncology: New York Hospital of Columbia University
Practicing dermatology and dermatologic surgery
Has performed over 10,000 Mohs surgery cases
Member of the Attending Staff at Penn Medicine Princeton Health
---
"

Office is so nice and caring. Dr Halpern did Mohs surgery loved him. He is so nice and even called that same night just to see how thing were. Mario is awesome and sweet and can't say enough about Amy! The front desk staff never makes you feel like you an interruption like most doctors office. The whole office cares about its patients. Highly recommend Windsor Dermatology!

"

Liza

"

Needless to say, when I found out that I needed MOHS on my face I was very concerned and worried. Knowing that you would be doing the procedure made me feel much better. My husband and I want to thank you for the wonderful outcome. There was NO pain at all, very little bruising and the scar is barely visible. We greatly appreciate your caring manner and exceptional talent.

"

Elaine C.

"

Dr. Halpern is an outstanding Mohs surgeon. He removed a squamous cell cancer from a very tricky location on my right ear and grafted a section of skin from in front of the ear over the surgical site. Great outcome, minimal scarring, fantastic office staff and a very personable physician. Well worth the extra travel time to reach his office from my home.

"

Bruce

"

Dr. Halpern is excellent! My second time for a procedure and he was so kind and caring. He even called at night to see how I was feeling. Nice to know there are doctors out there that honestly care about their patients. I would highly recommend Dr. Halpern and also Dr. Myers at Windsor Dermatology! Both awesome!

"

Happy Client