Wendy Myers, M.D.
East Windsor, NJ Dermatologist
Windsor Dermatology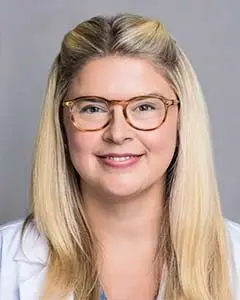 Board Certified Dermatologist
Dr. Myers is well versed in all areas of dermatology but she is especially strong in the fields of acne, cysts and dermatologic surgery. Dr. Myers has served as a clinical research assistant in the implementation of clinical trials in the treatment of psoriasis and psoriatic arthritis. She was the Chief Resident during her dermatology residency at the University of Vermont. In addition, Dr. Myers is a member of the American Academy of Dermatology and Women's Dermatologic Society. Dr. Myers enjoys running, playing golf and tennis, and spending time with her husband and their dogs, Bacon and Fiona.
Education
Board certified in dermatology
Fellow of the American Academy of Dermatology
Bachelor of Science: University of Richmond (Magna Cum Laude)
Doctor of Medicine: University of Medicine and Dentistry of New Jersey
Internship in internal medicine: University of Medicine and Dentistry of New Jersey
Residency in dermatology: University of Vermont, Chief Resident
Practicing dermatology, dermatologic surgery, laser surgery and CoolSculpting
Member of the Attending Staff at Penn Medicine Princeton Health
Member of Women's Dermatologic Society
Fellow Member of American Contact Dermatitis Society
"

Fantastic experience. Everything is done very professionally. Dr. Myers is without doubt one of the best physicians I have ever met. Kudos to her and Windsor Dermatology.

"

Jimmy

"

Dr. Myers is exceptional. She is competent, caring and very approachable. Her staff is also excellent. It never felt so good driving to a dermatologist appointment.

"

Pat

"

I saw Dr. Wendy Myers yesterday for a full body skin check. She was friendly, good bedside manner and thorough, didn't make me feel rushed. She also, most importantly, did not offer me things I didn't come for. Far too many times I've gone to a dermatologist for one issue and they want to sell me things. I came for a skin check and that is what I got. Highly recommend her.

"

Margie

"

Dr. Myers is an excellent doctor. She always has a smile while checking my face, taking time looking it over. She talks to me like a friend which everyone would like.

"

Nancy

"

Dr. Myers always makes me feel comfortable and welcome! She radiates professionalism in a friendly way!

"

Angélica